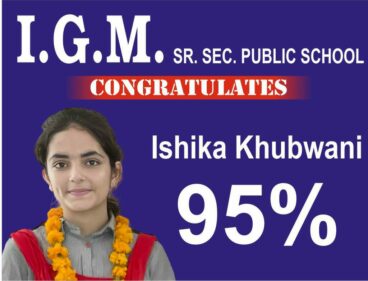 We are thrilled to announce the eagerly awaited Class 12 results of IGM School Mansarover. With great pride and a sense of accomplishment, we present the outcome of the hard work, dedication, and perseverance displayed by our exceptional students throughout their academic journey.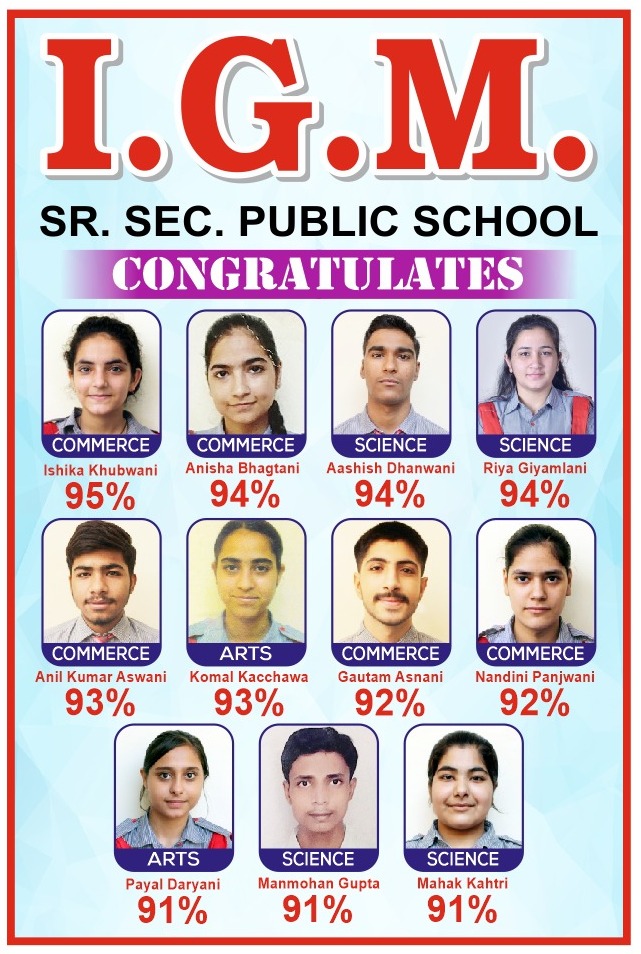 In this year's Class 12 examinations (Science, Commerce and Arts), our students have once again showcased their brilliance and academic prowess. They have excelled in various subjects, demonstrating a deep understanding of their chosen fields of study. The remarkable performances of our students are a testament to their relentless pursuit of excellence, as well as the guidance and support provided by our dedicated faculty.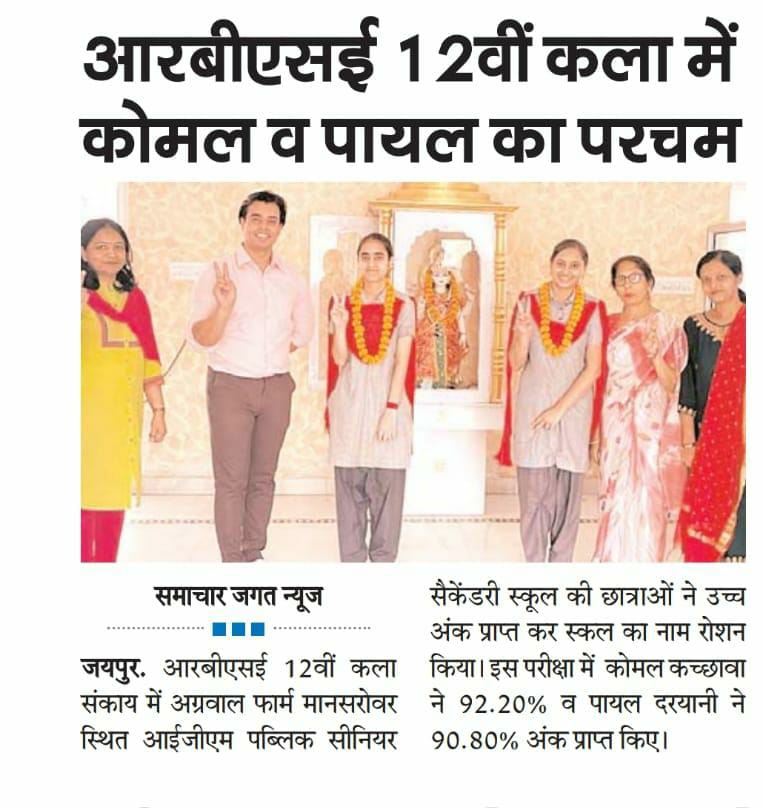 Beyond academic achievements, our students have also actively participated in extracurricular activities, showcasing their talents in sports, arts, and community service. They have consistently embodied the values of integrity, leadership, and compassion, making us immensely proud of their holistic development.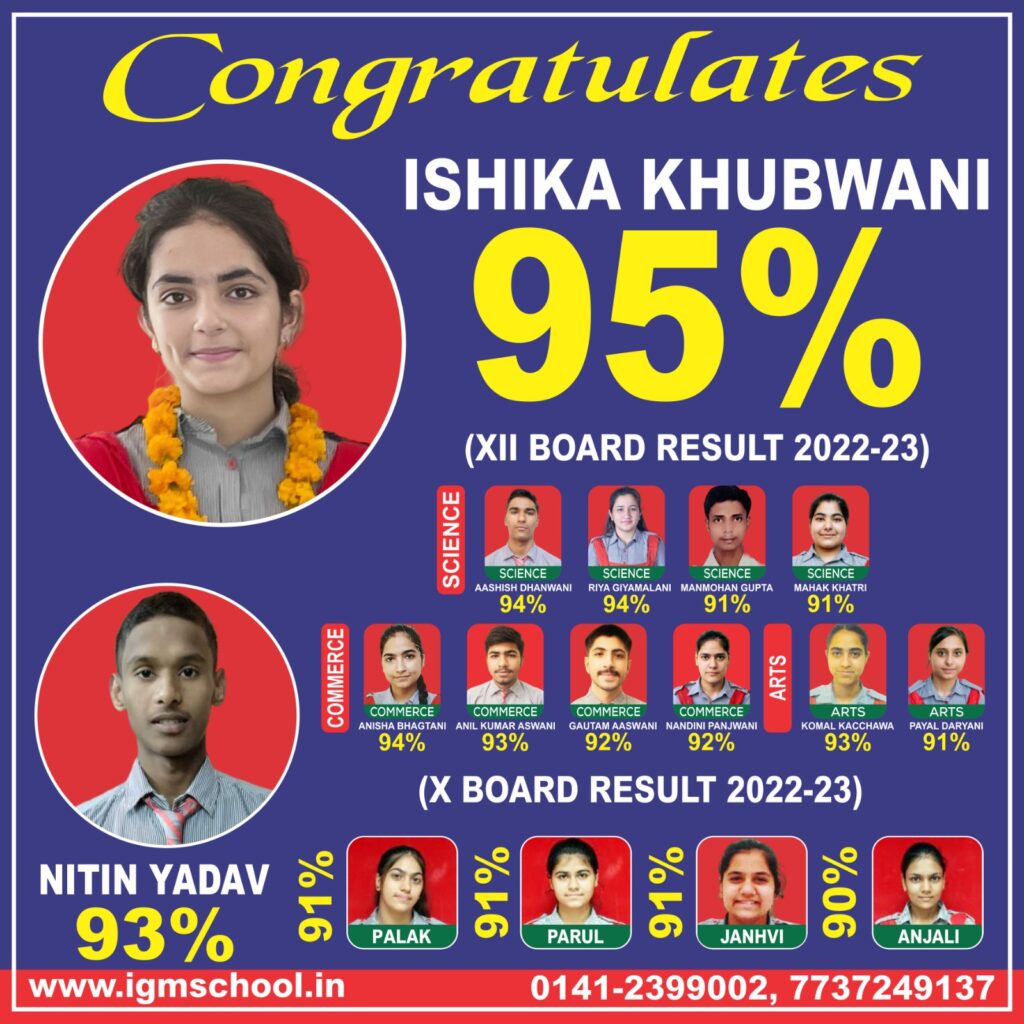 We would like to extend our heartfelt congratulations to each and every student for their outstanding accomplishments. It is their resilience and determination that have propelled them towards this remarkable milestone. We would also like to acknowledge the unwavering support of our parents, whose trust and encouragement have been instrumental in nurturing the potential of our students.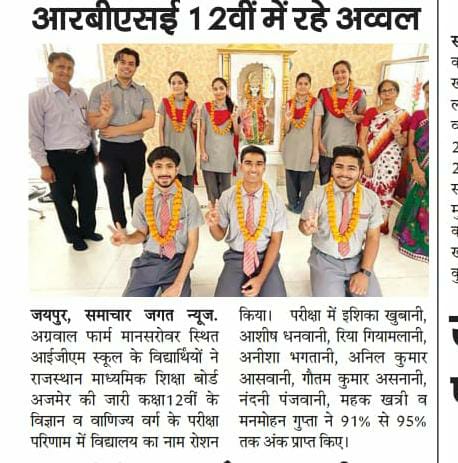 As our students embark on the next phase of their educational journey, we are confident that they will continue to shine brightly and make significant contributions to society. We wish them the very best in all their future endeavours and trust that they will continue to strive for excellence in all their pursuits.
Once again, congratulations to the Class 12 students of IGM School, Mansarover. Your achievements inspire us and serve as a testament to the exceptional education we provide.
Comments